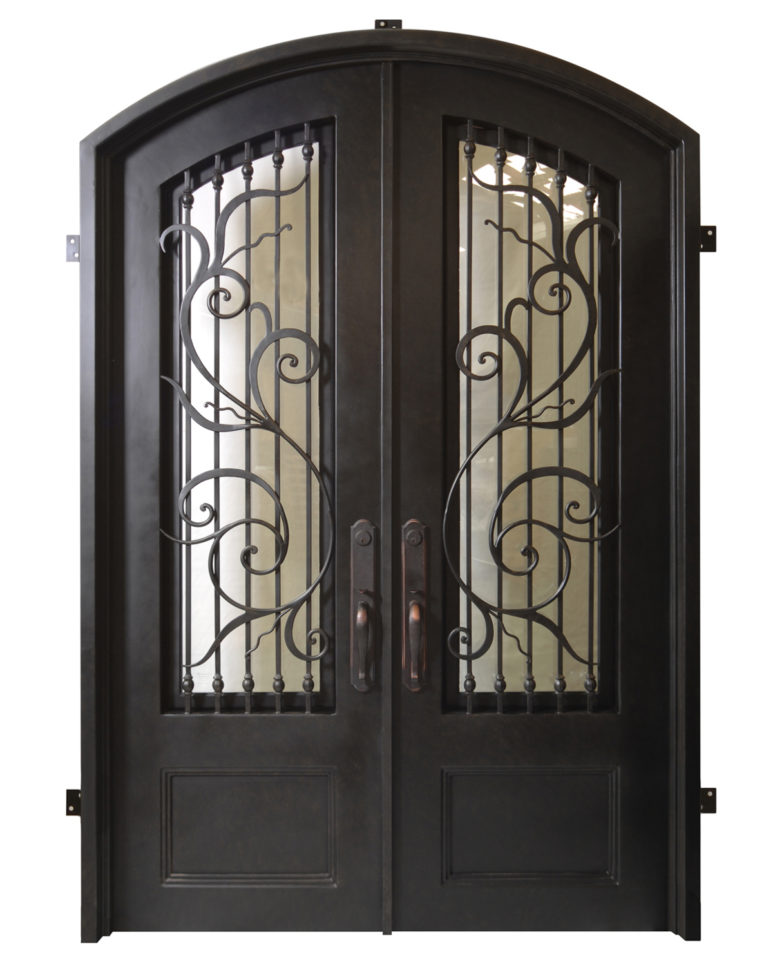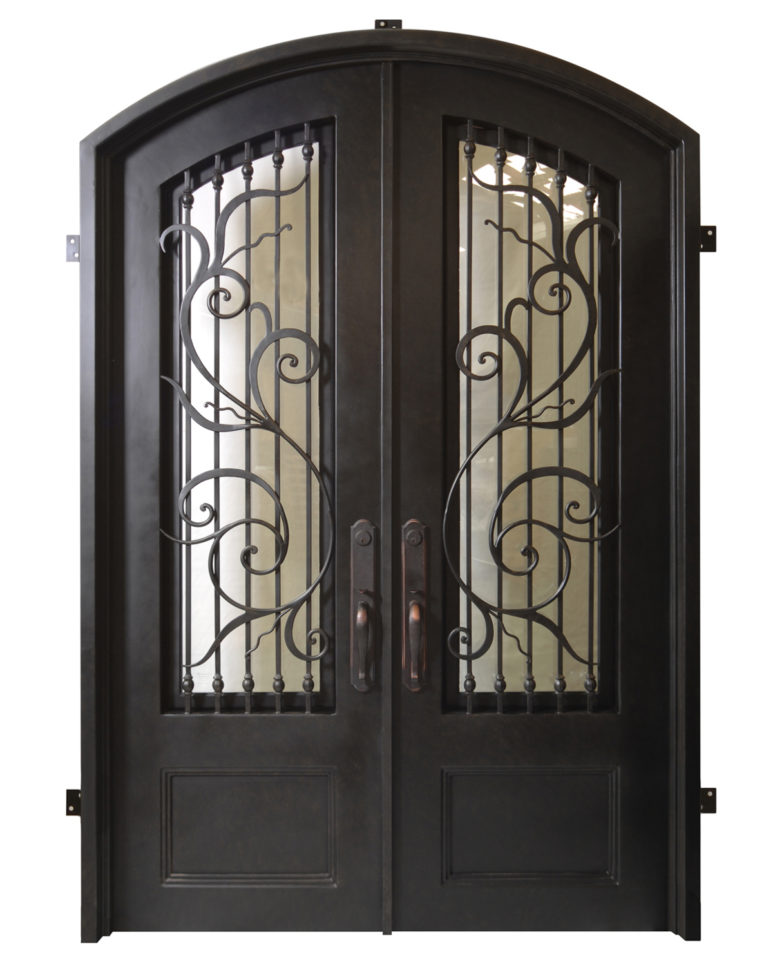 FLORENCE ENTRANCE DOORS
The handcrafted Florence entrance doors with their arched frame and beautiful hand forged scrolls, were inspired by an elegant wrought iron balustrade, admired on a trip to Italy. These doors create a timeless look of tried and true design for any home, balancing both style and function.
All our Tasman Forge doors are custom made to order and are available in any size, shape or design. All doors receive extensive hand crafted detailing, guaranteeing a beautiful finished product.
Our doors are hand made with welding that is made to flow and continue the design of the door, rather than spot welding. Where scrollwork is attached, the welds are complete, clean, smooth and fluid.
Doors come pre-hung in a steel frame, with or without a threshold. The frames have welded mounting brackets attached for ease of installation, and are insulated with high quality foam that is pumped into both the frame and the doors.
The doors are hung with heavy duty ball bearing hinges, which allow for strength, durability and a very smooth operation. The doors also feature hinged 18mm double glazed panels that open independently, allowing for easy cleaning, security and ventilation.
These openable glass panels are secured with a latch system that is quick and easy to operate, and complements the style of our doors. We use coated foam weather-strips in the door frame, rubber weather-strips around the hinged glass panels and rubber door sweeps under the doors.
Combining art, fire and steel, our doors demand attention, and are the perfect finishing touch for every home.