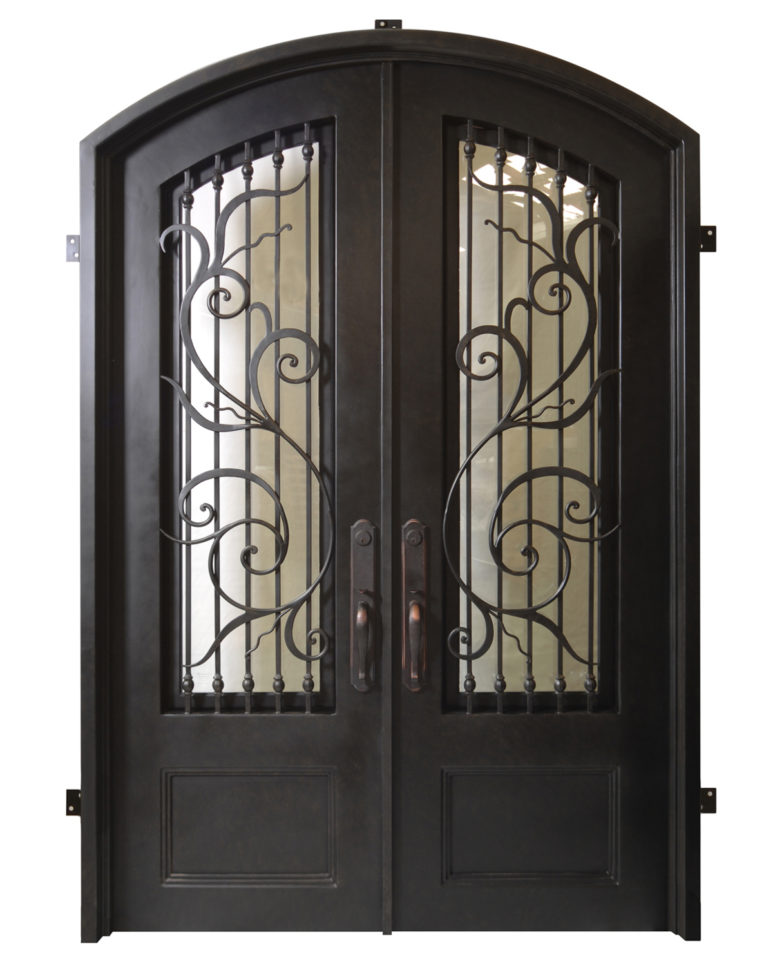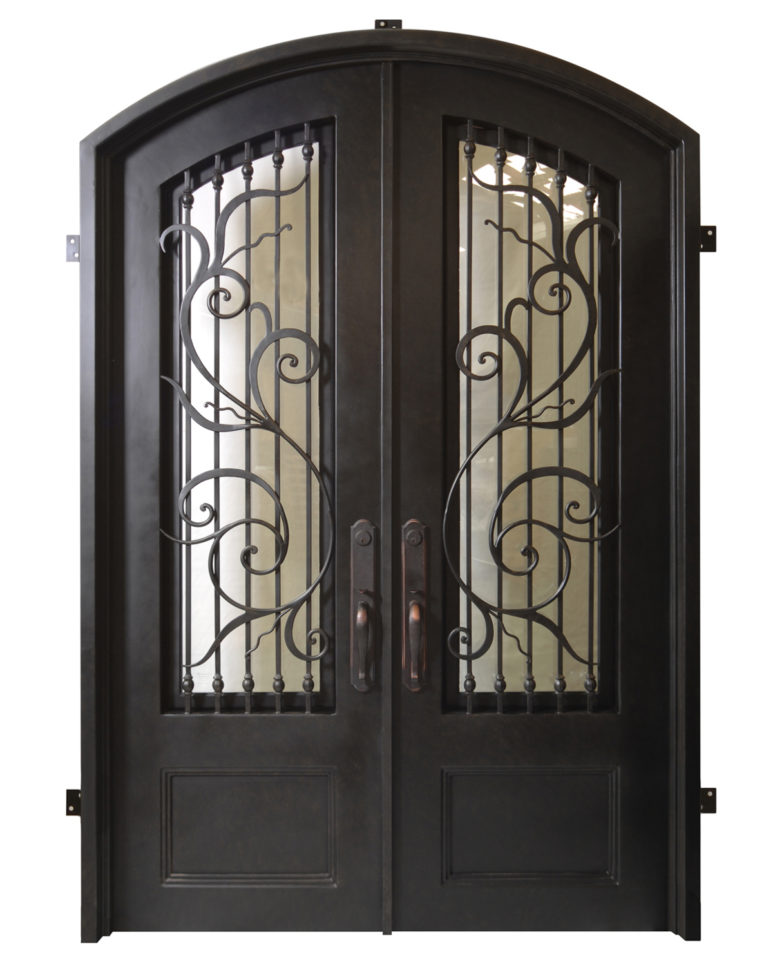 Florence Entrance Doors
The Florence handcrafted doors, with their arched frame and beautiful hand forged scrolls were inspired by an elegant wrought iron balustrade admired on a trip to Italy.
All our wrought iron doors are custom made to order and are available in any size, shape or design. They come pre-hung in a steel frame with mounting brackets attached for ease of installation and are insulated with high quality foam that is pumped into both the frame and the doors.
The doors are equipped with hinged 16mm laminated safety glass panels that open independently of the doors allowing for easy cleaning, security and ventilation. We use a foam weather-strip that attaches to the frame of the door and a rubber weather-strip for the hinged glass panels.